10th Life Cat Rescue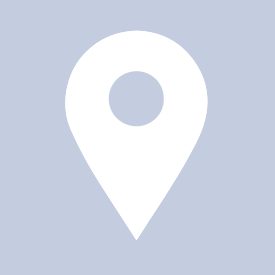 ---
Four Paws Animal Rescue is an all volunteer, no-kill, organization dedicated to saving unwanted pets serving the Hampton Roads area.

4 Paws Animal Rescue specializes in the rescue and placement of abused, unwanted and abandoned companion animals. We never discriminate on the basis of health, age or breed. By involving and educating the community, 4 Paws Animal Rescue works to raise the public's awareness of the plight of homeless animals as well as realizing the benefits of adopting an animal in need. Our animals are examined, vaccinated, spayed or neutered and receive any and all medical treatment before they are placed in carefully screened homes. We are a 501c3 nonprofit organization.
---
4Paws is a nonprofit community-based all volunteer organization working in neighborhoods around Virginia, Maryland and Washington DC. www.fourpaws.org

The 4Paws Rescue Team is a nonprofit community-based all volunteer organization that takes in neglected, abandoned, abused and unwanted cats and kittens. Cats rescued by 4Paws receive vaccines and appropriate veterinary care before being adopted into permanent, loving homes. An animal rescued by 4Paws will never be euthanized except out of medical necessity. Additionally, 4Paws is dedicated to supporting the management of populations and improving the health of feral cat colonies.

Donation address: 4Paws Rescue Team, Inc. P.O. Box 2908 Merrifield, Virginia 22116 CFC #34517 CVC #3472
---
A Forever-Home is a non-profit dog rescue group that operates in the Northern Virginia / Washington Metropolitan area.

We strive to make quality dogs available for adoption and do our best to match prospective adopters with the right animal!

AFH rescues, rehabilitates, and rehomes abused, neglected, and abandoned puppies and dogs. Please donate to help us help them.
---
A New Day Dog Rescue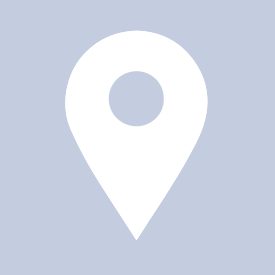 ---
A Tail To Be Told is a foster based animal rescue located in Fredericksburg, Virginia.

A Tail To Be Told is a foster based animal rescue located in Fredericksburg, Virginia. We are dedicated to finding loving permanent homes for hundreds of animals each year. We aid in community education and awareness and advocate proper sterilization.
---
A Taste Of Heaven is a 501c3 Non-Profit rescue for homeless cats and dogs in Charles City, VA.

A Taste of Heaven Sanctuary is a small non-profit all-volunteer organization hoping to help homeless cats and dogs in our little corner of the world-Charles City County, Virginia - by providing a safe home, assist the local shelter in adoptions and promote responsible pet ownership and humane treatment of all animals.
---
PROFESSIONAL WILDLIFE REMOVAL & BEE CONTROL SERVICES

ACME Animal Control is a local company specializing in the removal of nuisance animals, wildlife, bee, hornet, and wasp control. We are owned and operated by wildlife specialists that are state certified and permitted by the Virginia Department of Game and Inland Fisheries and have over 11 years experiance at the Virginia Zoo. We offer services such as Humane Trapping, Dead Animal Removal, Feces/Hazardous animal waste clean-up, and Repairs/Preventative maintenance of animal damage, etc. Fully Licensed and Insured, we service Norfolk, Virginia Beach, Chesapeake, Portsmouth, Suffolk, and more! ACME will take care of ANY animal or bee problem you have and ALL Repairs come with a minumum one year Guarantee! Call today and recieve a 10% Discount on repairs/preventative maintenance!
---
A cat/kitten rescue organization dedicated to the rescue and adoption of abandoned animals.

A non-profit volunteer organization dedicated to the rescue and adoption of abandoned animals from euthanizing shelters and the community; in the greater Richmond, VA area and rural counties.
---
Air National Guard
---
We are a small volunteer organization doing our best with limited resources to rescue Akitas in the greater DC area.

Rescue, Educate, Support of the Akita dog breed
---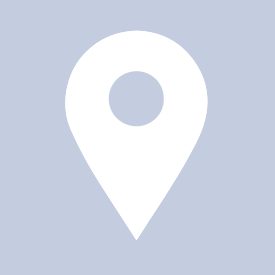 ---
All But Furgotten is a 501c3, Non Profit Humane Animal Rescue. We are committed to helping the victims of animal cruelty and neglect.

All But Furgotten Inc. is a non-profit animal welfare organization, dedicated to the prevention of cruelty and suffering of all animals. We are devoted to humane rescue in conjunction with legally investigating and assisting law enforcement. We are primarily focused on humane cases in the Westmoreland county area, saving death row dogs; as well as, pulling and rehabilitating puppy mill dogs across PA. Giving them a chance to live and be loved…….we are their voice!

All But Furgotten is a 501c3, Non Profit Humane Animal Rescue. Who we are and what we do: We are committed to helping animals who are the victims of cruelty and neglect. We are very passionate about the plight of puppy mill dogs. We have rescued several dogs from Amish puppy mills and plan to continue to rehabilitate dogs who would have otherwise been "disposed of" once they were of no use to them. With the acquisition of a kennel we will be assisting animal control so that unwanted and unclaimed animals can be treated medically, evaluated, and when appropriate, be placed in loving homes. We currently have two VOLUNTEER Humane Society Police Officers. Many people don't realize that although the PA Crimes Code includes a section, 5511 subsection C, addressing cruelty and neglect, humane work is NOT funded with tax dollars. Most Humane Officers are VOLUNTEERS. Most also work full or part time and have to respond to calls after work and on their days off. They miss work and sacrifice time with their own families in order to enforce the law. It is the sole responsibility of their non profit organization to pay for all veterinary care, costs of kenneling, and court costs. Essentially, by sponsoring a Humane Police Officer, we are providing a service to the community and the animals. We have a Search and Rescue Division that is devoted to helping owners find and when needed, humanely trap their pets so that they can be safely returned to their families.
---
Alleghany Highland All Breed Rescue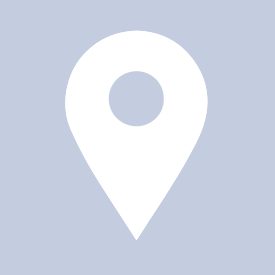 ---